The Waipouli Beach Resort refers itself as the 'uncommon place'. You would only understand why the resort feels special about itself only if you have been there. I'll try my best to paint the picture for you.
read more
The resort opens its doors to couples, families and friends and guarantees guests a holiday like they have never experienced. It backs this guarantee with the following amenities, facilities and recreational activities.
read more
Right next to the Costa Rica's Manuel Antonio National Park sits the Hotel San Bada, an oasis of relaxation, unwinding and intimacy with nature.
read more
This will be your chance of staying in Venice-style abodes, while at the same time experiencing the adrenaline pumping pleasures of Las Vegas.
read more
Is there anything as satisfying as knowing that your partner has been swept off her feet by your choice of vacation destination? Don't we wake up early every morning and toil throughout the day to see the happy face on our spouses? Well, get this. There is one place that will elicit those adoring eyes from your wife that made you fall in love with her in the first place. Welcome to the Secrets Huatulco Resort and Spa.
read more
Of all the Caribbean Island nations, Jamaica is the most popular. This is why you should try to discover the Jamaican magic by visiting one of the best resorts in the country – The Riu Hotel Montego Bay. The resort is nestled on the shores of the Caribbean Sea at Montego Bay. It is an all-inclusive holiday retreat that welcomes thrill seekers from all over the world.
read more
Panama is the southernmost Central American country. It is situated on the isthmus connecting North and South America. It is bordered by Costa Rica to the West, Colombia to the South East, Caribbean Sea to the North and Pacific Ocean to the South. Thus said, Panama is one of the most popular tourist destinations in the world. If you factor in the Pacific Ocean and the Caribbean Sea, then you start to understand why it is preferred.
read more
Sleep like a baby during your adventure! It is truly a comfortable night for you
read more
Going on a skiing trip to Argentina? Then the perfect hotel awaits you in Mendoza!
read more
Times Square, NYC
Proudly standing between Franklin and North Moore Streets, the quaint Greenwich Hotel makes itself distinctive from the rest of the Big Apple accommodations by ensuring that its contemporary amenities perfectly blend with its exceptional interiors. From the Italian Carrara marble that tile your bathroom floor to the Swedish Duxiana beds where you lay your tired body in, it's apparent how every bit of this hotel is a pleasant surprise to its guests.

Learn more about this NYC hotel in a review provided by the prominent travel site, Frommers.

Built from the ground up, the Greenwich Hotel, like the Bowery Hotel, is a combination of modern meets rustic in design. The building was crafted with handmade bricks, reclaimed wood, and furniture from antique stores and flea markets throughout the world. The uniqueness does not automatically make a great hotel. First and foremost for are comfort and service, and the Greenwich provides both. The rooms are airy and quiet; some have Hudson River views. The hotel has a Japanese-inspired spa, including a pool surrounded by a 250-year-old Japanese farmhouse assembled without using a single nail. You might find the location a bit too far away from the heart of the city, but maybe in this case, that's the point.

So get started with your next travel to NYC as early as now!
St. Charles Avenue on Jackson Square
One factor that you might consider when booking a hotel is the peace and quiet that it brings you when the night comes, and while such personal accommodation criterion can be found at New Orleans' Uptown area or in serene neighborhoods like Mid-City and Marigny, a similar tranquility and most importantly accessibility are also provided by the Jackson Square-based Place d'Armes.

If another hotel requirement you take into account is the room rate, then you'll be delighted by the fact that the elegant Place d'Armes Hotel is reasonably priced – considering that it is the only hotel found right at the center of the historical French Quarter.

For as low $60, you could already get yourself a decent room in a hotel that is excellently accessible to other travel attractions like the famed Bourbon Street as well as the interesting antique stores on Royal Street.

The Place d'Armes Hotel's website further describes it as:

Beautifully restored 18th and 19th century buildings surround the lush tropical courtyards and sparkling swimming pool. Relax under the magnolias or stroll just a block to Cafe du Monde for beignets and cafe au lait. This French Quarter Hotel offers New Orleans charm at its best at the best location in the Quarter… The French Quarter remains the most exciting neighborhood in the world. All that's missing is YOU.

On the whole, you really can't think of enough excuses to stop you from booking a room at Place d'Armes given its affordability, location and accessibility.

So get started with your next trip to New Orleans as soon as possible!
Before I answer that question, let me say that I love my iPhone and my MacBook Air. Everyday I am thrilled to find a new use, a new widget, a new app, a new feature that makes my life easier and more fun. I never take for granted how incredible this technology is and I can't wait to see what the future holds.
That being said - I am very, very minimalist when it comes to technology and travelling. Maybe it's because I did for so long without a laptop or SmartPhone. Or maybe because part of me feels like these things can be more of a distraction than an aid.
Another reason is that I don't want to risk my equipment getting stolen or broken while travelling. Plus a small map is much easier to carry around than a laptop.
Perhaps the main reason is that I feel like I get a more authentic, visceral experience - it's just me and my wits, figuring out how to ride the subway or get to my hotel. For me, travelling is about being in the moment - not online.
Justin of GreatFamilyEscape.com writes,
"I travel to experience the new. I travel to observe and take in what the world has to offer. No doubt technology can help add to my perspective and improve my travels, but are these benefits enough to outweigh the distraction and inconvenience that modern technology can cause?

Do I really want to become reliant on a laptop that might break in the middle of nowhere and cause me to spend my travel funds and search for a replacement?"
What do you think? Do you travel with technology? How does it help you? Or do you leave it all behind? Why?
"When preparing to travel, lay out all your clothes and all your money. Then take half the clothes and twice the money."
-- Susan Heller.
This is probably one of my favorite travel quotes. I personally try to put all my spare cash into travel funds, and when I do travel I'm thrifty.
However, the truth is that there are times when you're travelling when spending the little extra makes a HUGE difference.
Just ask Reena Ganga of Wanderplex.com. Her article, When to break your travel budget, takes a good look at the experiences that are worth the extra money.
Here's an excerpt:
"1. A cab from the airport after a super long flight. Sure you could take the subway, but if it's going to take twice as long, require you to make a transfer while lugging all your bags, walk five blocks, and oh, it's late and you're knackered – it's probably worth shelling out the extra money for the taxi."
What about you? What experiences or extras are you willing to stretch your travel budget for?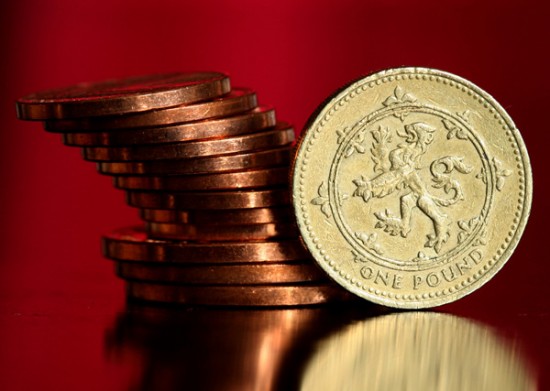 P.S.
Remember - the easiest way to save money on your next trip, before you even leave, is to plan and book through Royal City Travel. We can set you up with an amazing travel deal, just contact us for more info.
The next few weeks is the most wonderful time of year for many people - just maybe not for their cell phones. AVG Technologies, a leading provider of Internet and mobile security, released a new survey with some startling results.
The survey, "Lost in Transit," polled some 5,620 users around the world over the past year, and found that "35 percent of laptops and 38 percent of mobile phones are lost or stolen while in transit and that, alarmingly, 82% of lost or stolen devices are never recovered."
Given the high level of travel this time of year and the valuable data many of us store on our mobile devices, keeping them safe has never seemed more important. The last thing you want on a trip to Grandma's house is to lose your phone and worry about its return.
Using data from Lost in Transit, AVG compiled a list of tips to help keep mobile devices safe now and throughout the year. You can find the full list in the AVG press release on the Wall Street Journal: Holiday Travel is Risky Business for Mobile Devices.
Below is an excerpt, but definitely check out the rest of the article for more info!
"2. Use a password! According to Lost in Transit, 61 percent of lost smartphones are not password protected, giving thieves easy access to all of a consumer's personal information. Without exception, passwords should be mandatory operating procedure for smartphones, laptops, tablets and any other mobile device with valuable data."
Here is a video from a wonderful series entitled "Live the Language" from the EF International Language Centers. Beautiful and moving, these videos artfully explore the process of foreign language immersion and practice. This one is Paris!
Get the Travel Tips
Get The Savvy Traveler Newsletter
Things we blog about
Places we've blogged about