A trip to Rome is a trip of a lifetime. In between visiting the great museums, posing in front of the fountains for pictures and admiring the many historical and cultural sites, you'll be doing one of my favorite activities: eating. And boy, is it good.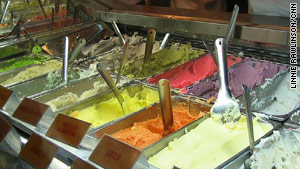 It also can be expensive. Especially in the more touristy areas, the food you're served doesn't do justice to the true flavors of Italy, particularly if you're given an English menu and bad service.
For tips on the best places to eat in Rome, check out Gisella Deputato of CNN's article, An Insider's Tasty Tips for Rome. She has a lot of great info and ideas that will make you hungry and itching to start your trip to this incredible city (let us help!).